CULTURAL
EVENTS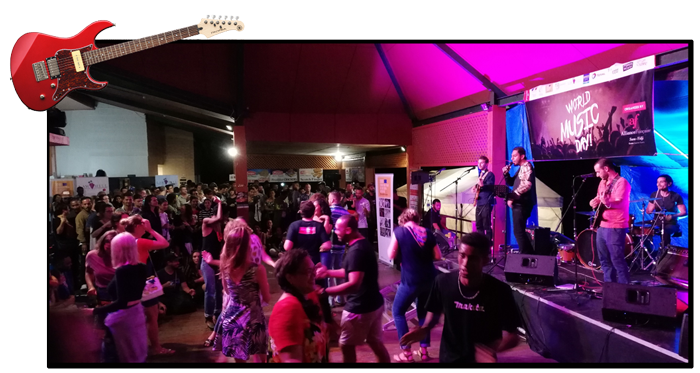 EVENTS FOR ALL TASTES
More than a language school, we are one of the only cultural center in Fiji.
Throughout the year, various events are organized all along the year for AF students and the Fijian and Foreign audience. We aim to promote cultural diversity and exchanges by organizing:
► Exhibitions (5 times a year)
► Screenings (twice a month)
► Concerts (With artists from Fiji, France,...)
► Cooking classes (French, Italian, Vegan)
► Francophonie week (month of March – including concerts, music workshops, cinema screenings in
different schools, exhibitions, literature events, French cuisine workshops, …)
► Beaujolais Nouveau Celebration (17th November)
► World Music Day (our biggest event, a full day of free concerts at the Fiji Museum)
Subscribe now to our monthly e-newsletter/stay tuned on Facebook If you want to stay up to date with the program!