FIJIAN
COURSES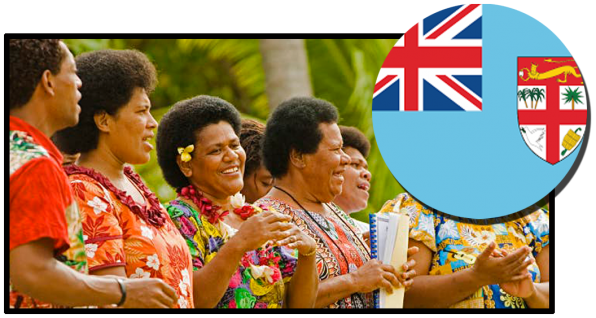 __________________________________________________________________________________________________


NEXT FIJIAN SESSION

►

Jan 24th - Mar 31st 2022
__________________________________________________________________________________________________
Fijian classes focus on the development of all four core language skills: speaking, listening, reading and writing.

Class time will cover all four skills with a focus on speaking and listening and homework tasks will focus on the development of reading and writing skills. During the classes you will learn more about Fijian culture and traditions.
If you already speak some Fijian you must take a free placement test, call us so that we can ascertain your level of Fijian and place you in the most suitable class level.
Bonus: Our teacher Savaira teaches Fijian language since more than 20 years, but she will share more than a language!
Our lucky students will have the opportunity to practise their Fijian skills at the market to buy food and and then to cook a delicious traditional Fijian meal. Occasionaly, we organize a week-end trip to a village.





Group courses

Private courses

Topics
The group courses cover a broad range of topics.

Perfect if you want to focus on a specific topic.

Level
All levels
All levels
Number of people in the class
Limited to 12 students
One or semi-private class
Rates
Number of
hours
4 hours a week
To your convenience
Days
On Monday and Wednesday
or
On Tuesday to Thursday

To your convenience
Time
From 9:30 am to 11:30 am
or
From 5:30 pm to 7:30 pm
To your convenience
Fijian textbook can be purchased from our reception.