About
Us
The Alliance française of Suva was established in 1987. It is part of a worldwide network of over 800 Alliances françaises, the oldest of which was created in 1883 in Paris. It is also a local organisation, officially registered in Fiji as a non-profit organization. It is headed by an administrative committee and has established a collaboration agreement with the French Embassy in Suva. The current President of the Alliance française of Suva is Meli Maivusaroko and the Director is Mr Thomas Feldstein.


The Alliance française of Suva is a languages and cultural centre teaching French, English, Hindi and Fijian at all levels for all people with collective and private classes. French is also taught at Suva Grammar School, Marist Brothers' High School, Fiji National University and at the University of the South Pacific.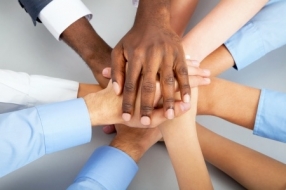 Since 2002, students can sit for the French DELF-DALF exams. There are four sessions of collective courses per year.
The linguistic area of the AFS also encompasses translations and interpretations offered in the following languages: French, English and Fijian.
The AFS also features a Media Center: a growing collection of French DVDs (updated monthly), subtitled in English, and music CDs. Also available are novels (French novels and novels translated in English) and reference books, the most significant collections dealing with contemporary France and the Pacific region. The younger users (and those young at heart !) have not been forgotten, with a comprehensive collection of French " bandes dessinées" or comics for children and young adults, and learning books for toddlers and pre-schoolers.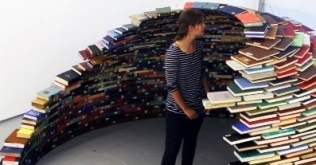 The Alliance Française of Suva is also a Cultural Centre, pomoting both French and Fijian Cultures.

Every months, two movies, French but also internationals or locals, are screened on the first and the third Wednesdays. Exhibitions are organized every month in our premises but also outside with our partners (Fiji Museum, University of South Pacific, Fiji National University). Still on a monthly base, Storytellings for kids (French, Fijian and Hindo-Fijian ones), Literature Circles and French Cuisine Workshops are taking place.
Once every two months or semester, the French Night brings together live music lovers, and Quizz Night are a good way to learn more about France, Fiji and the Pacific area. Ponctual events also rhythms with Poetry, Theatre or Dance.
The highlights of the year follow French and Fijian cultural life.

In January, the Comics literature genre is celebrated in the same time as is organized in France the Angoulême International Comics Festival.
Francophonie Month - the celebration of French language all around hte World - is in March, through live music concerts and workshops (with a French band in residence in Fiji), special exhibitions, movies and storytellings.
In 2016, sport fans will appreciate the best matches and moments of the European Football Championship, taking place in France between the 10th of June and the 10th of July.
Like everywhere in the World, the 21st of June celebrates the World Music Day. An occasion for us to organize a full week dedicated to live music in Suva !
14th of July is the French National Day, also known under the name of Bastille Day.
New Caledonia - our neighbouring island and a French territory - and its diverse and rich Culture will be honoured around the 24th September (New Caledonia Citizenship Day).
The last main event of the year - shortly anticipating the end of the year festive season - is the Beaujolais Nouveau celebration, for the enjoyment of wine lovers.
TESTIMONIALS
Berlian

"Learning French at AF is so much fun! The teaching method is great and easy to understand, especially for a beginner student like myself. The staff & teachers are very friendly. Mon professeur de francais est excellente!"
send us what you think