FRENCH COURSES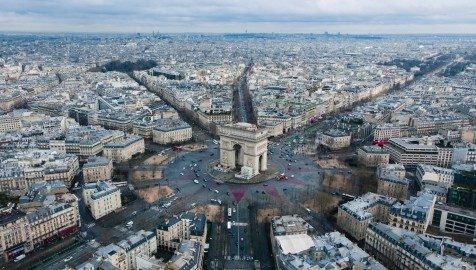 _________________________________________________________________________________________________________________


NEXT FRENCH SESSION ► Jan 24th - Mar 31st 2022
_________________________________________________________________________________________________________________
Alliance Française de Suva  offers French courses adapted for all levels. These courses allow one to feel at ease communicating in everyday situations, and focus on the development of all four core language skills: speaking, listening, reading and writing.  
Our level progression and teaching philosophy are in line with the recommendations and guidelines of the CEFR (Common European Framework of Reference for Languages) , an international scale of level progression. Class size is limited to 12 students (depending on level and type of class), with an average of 5 to 8 students per class. This allows a genuine learner-focused approach. 

Conditions: If you have no or very little French you must register in A1. 1.
If you have some French you must take a free placement test,  call us so that we can ascertain your level of French and place you in the most suitable class level.



Group courses

Private courses

Public

Adults, teens and kids
Adults, teens and kids

Topics

The standard courses cover a broad range of topics.

Perfect if you want to focus on a specific topic.


Level

Beginner - Intermediate - Advanced
Beginner - Intermediate - Advanced

Number of people in the class

Limited to 12 students
One or semi-private class

Rates

Number of
hours
4 hours a week
To your convenience

Days

On Monday and Wednesday
or
On Tuesday to Thursday

To your convenience

Time

From 9:30 am to 11:30 am
or
From 5:30 pm to 7:30 pm
To your convenience
Textbooks not included. They are to be rented from our reception.