Alliance française
Network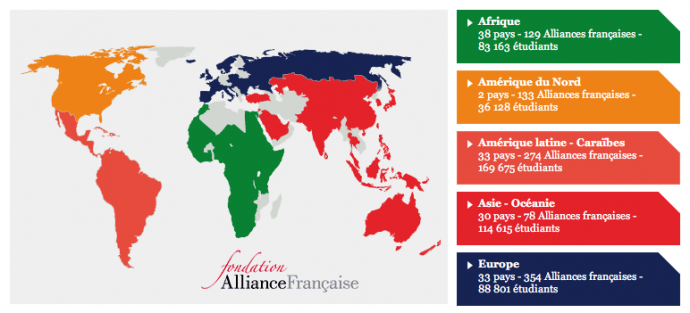 Alliance française de Suva is part of a global network of 800 not for profit associations over 135 countries around the world teaching French language and culture to more than 550,000 students worldwide.

Alliance française's mission is threefold:
Teach the French language around the world
Promote the culture of French-speaking countries
Encourage cultural diversity
Each Alliance française is operated under local legislation and is managed by an executive committee composed of local members.
TESTIMONIALS
Berlian

"Learning French at AF is so much fun! The teaching method is great and easy to understand, especially for a beginner student like myself. The staff & teachers are very friendly. Mon professeur de francais est excellente!"
send us what you think