Our
Levels
An internationally recognised level progression
What is the CEFRL?
Created by the Council of Europe, the Common European Framework of Reference for Languages has become the international reference for learning and teaching European languages, as well as for assessment in language acquisition.
The CEFRL sets clear standards to be attained at successive stages of learning and for evaluating outcomes in an internationally comparable manner.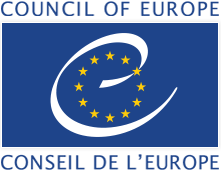 Basic User

A1.1

Basic

50 hours

A1

Elementary

100 hours

A2

Upper Elementary

200 hours

Independent user

B1

Intermediate

400 hours

B2

Upper Intermediate

600 hours

Competent user

C1**

Advanced

800 hours

C2**

Proficient

1000 hours

** For adults only

Each level in the CEFRL describes what a learner is supposed to be able to do in reading, listening, speaking and writing. The CEFRL privileges can do descriptors of language acquisition.
Our level progression and teaching philosophy are in line with the recommendations and guidelines of the CEFRL.

The level progression and language acquisition of each student is validated by a certificate, issued by the Alliance Française de Suva, at completion of each broad level of the CEFRL.
Students are also encouraged to take the DELF (A1.1 to B2 levels) and DALF tests (C1 and C2 levels). These diplomas can be taken twice a year at Alliance which is an official examination centre. These diploma are internationally recognised. They are designed and accredited by the French Department of Education.