Cooking

Classes

Gastronomy is one of the unmissable arts of the French culture.
Thereby, once every month, the Alliance Française de Suva and French, foreign and local cooks and chefs provide to everyone cooking workshops, from the real French cooking class to Vegan workshops or Fijian cooking class.
Our motto? Use fresh, seasonable and local food, easy to prepare and to remake once at home, with inexpensive ingredients. In our workshops, together with the cooking teacher, participants will create their own meals on our fully equipped kitchen. After the course,  participants will enjoy their meals for a brunch, lunch or dinner on the terrace!
Venue : Alliance Française of Suva
Our cooking classes are limited to 8 people. The registration is done only on payment at Alliance Française's reception.
Our cooking partners:
- Christophe Dumas, French Chef based in Suva
- Philippe Garand, French Chef at Holiday Inn Suva
- Vittoria Pasca, Italian blogger for Healthy Eating Fiji, based in Suva
- Savaira Tuberi, Fijian teacher at Alliance Française, based in Suva


CHECK OUR MONTHLY CALENDAR TO FIND OUT WHEN WILL BE OUR NEXT COOKING CLASSES!
Previous events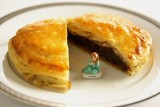 On Tuesday 9th January from 4 PM at Alliance Française - Free and open to all

Read More…
TESTIMONIALS
Berlian

"Learning French at AF is so much fun! The teaching method is great and easy to understand, especially for a beginner student like myself. The staff & teachers are very friendly. Mon professeur de francais est excellente!"
send us what you think