French

Movie

Night - L'Ascension
Wednesday 4th October at 7.30pm – 1h40 - free entrance.
In French with English subtitles. Free drinks, French crêpe for 2 F$
French comedy directed by Ludovic Bernard, 2017. Starring Ahmed Sylla and Alice Belaïdi.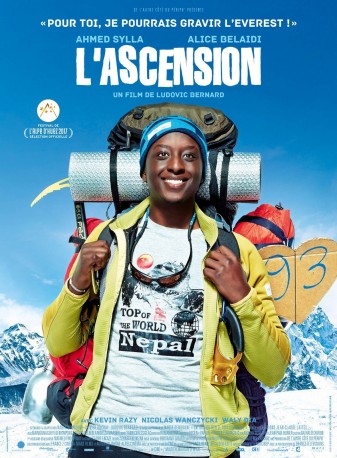 Summary :
A young man, Samy from La Courneuve (Paris's suburb), with no mountaineering experience decides to climb Mount Everest to show Nadia, the woman he loves, that he would do anything for her.
Résumé :
Pour toi, je pourrais gravir l'Everest !» Samy aurait mieux fait de se taire ce jour-là... D'autant que Nadia ne croit pas beaucoup à ses belles paroles. Et pourtant… Par amour pour elle, Samy quitte sa cité HLM et part gravir les mythiques 8848 mètres qui font de l'Everest le Toit du monde.
Trailer : http://www.allocine.fr/video/player_gen_cmedia=19566358&cfilm=247045.html
TESTIMONIALS
Berlian

"Learning French at AF is so much fun! The teaching method is great and easy to understand, especially for a beginner student like myself. The staff & teachers are very friendly. Mon professeur de francais est excellente!"
send us what you think