French

Storytelling

for kids
Wednesday 20th September 5.00 pm. Free entrance. Followed by a workshop and a snack.
French storytelling for kids with Mélanie presents few tales and legends from New Caledonia (books are available and can be borrowed at our library – New Caledonian corner) as our neighboring French territory celebrates La Fête de la Citoyenneté (Citizenship Day) every year on 24th September.
Alliance Française of Suva, all along the first week of September, dedicated to storytelling in Fijian schools, will present bilingual French and Pacific tales at Saint Agnes School (Suva) and at the International School of Suva. Any other school interested can contact William (777 12 76 - culture@af-fiji.org).
La Fête de la Citoyenneté in Nouvelle-Calédonie.
By order of Napoleon III, France took possession of New Caledonia on 24 September 1853. Treated as a day of grief by the local Melanesian population for many years, the day has more recently been transformed into a national holiday, "Citizenship Day". This day is meant to include all New Caledonian citizens, including the Melanesians (or Kanaks), the Caldoches (or Europeans) and the Metros (those from metropolitan France).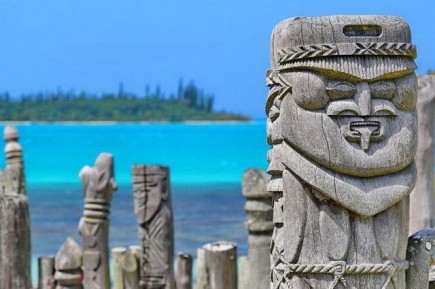 New Caledonia occupies an archipelago in Melanesia, which comprises the principal island of Grande Terre and several groups of smaller islands. Before the arrival of Europeans it was populated by the Kanak people. The first European to encounter the islands was James Cook. It was Cook who named the archipelago "New Caledonia". Shortly after, French explorer Jean-François de Galaup approached the islands, but his expedition vanished. The first Christian missionaries arrived there in the 1840s. On September 24, 1853, French Admiral Febvrier Despointes officially declared New Caledonia a French colony. It was originally used as a penal colony for criminals and political prisoners. In 1946, it became an overseas territory. Several years later, all New Caledonians were granted French citizenship.
TESTIMONIALS
Berlian

"Learning French at AF is so much fun! The teaching method is great and easy to understand, especially for a beginner student like myself. The staff & teachers are very friendly. Mon professeur de francais est excellente!"
send us what you think