French

Storytelling

for kids
Wednesday 30th August 5.00 pm. Free entrance. Followed by a workshop and a snack.
French storytelling for kids with Mélanie presents La princesse, le dragon et le chevalier intrépide - from geoffrpoy de Pennart.
Geoffroy de Pennart (born in 1951) is a French youth literature author and illustrator.
Synospis :
A gentle princess, also teacher, lives with an old and protective dragon. How may an intrepid knight conquer her heart? You should know that a real knight always overcomes his challenges!
Résumé :
Prenez une gentille princesse, maîtresse d'école, mettez à ses côtés un vieux dragon protecteur et acariâtre. Et posez-vous la question capitale : comment diable l'intrépide chevalier pourra-t-il conquérir le cœur de la dulcinée ? Ah, mais sachez qu'un chevalier vient toujours à bout de ses défis !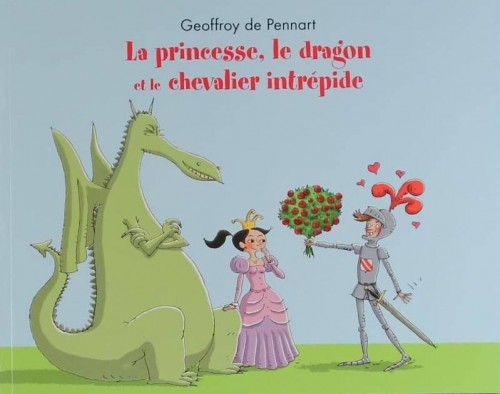 TESTIMONIALS
Berlian

"Learning French at AF is so much fun! The teaching method is great and easy to understand, especially for a beginner student like myself. The staff & teachers are very friendly. Mon professeur de francais est excellente!"
send us what you think