Kula Art

Awards

Exhibition
Exhibition launching on Thursday 3rd August from 4pm till 5.30pm - free entrance, food, refresments and French wine served.

The Kula Art Awards were hold on Friday 28th July at the Village 6 Vmax at Damodar City in Laucala Bay. Among all the artworks submitted, 21 were awarded and are exhibited at Alliance Française of Suva from Thursday 3rd August until Friday 18th August.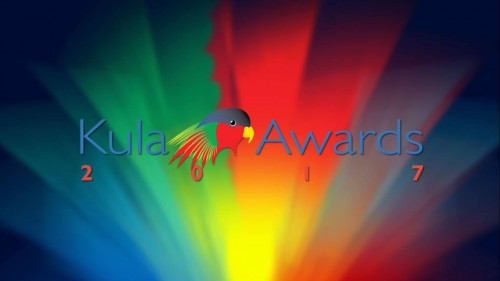 The Minister for Industry, Trade and Tourism, Hon. Faiyaz Koya today officially launched the 2017 Kula Awards organized by Film Fiji few months ago. This year marks the 12th year of the awards. The Kula Awards program provides an opportunity for high school students to be trained and to showcase their talents in the areas of Dance, Art and Film.
According to Minister for Industry, Trade and Tourism, Hon. Faiyaz Koya, "the Kula Awards is an important annual event as it helps in the development of industry by introducing training and competition in creative art to high school students. In past years, we have seen outstanding pieces of work by our students and I encourage schools to continue with their participation."
He added that such programs were important as the knowledge and skills acquired by students would directly benefit the growth of the audio visual industry.
Source : Film Fiji.
More info : http://film-fiji.com/film-fiji-launches-the-2017-kula-awards-program/
TESTIMONIALS
Berlian

"Learning French at AF is so much fun! The teaching method is great and easy to understand, especially for a beginner student like myself. The staff & teachers are very friendly. Mon professeur de francais est excellente!"
send us what you think