French

Movie

Night - Bande de filles / Girlhood
Wednesday 9th August at 7.30pm – 1h52 - free entrance.
In French with English subtitles. Free drinks, French crêpe for 2 F$
French drama directed by Céline Sciamma, 2014. Starring Karidja Touré, Assa Sylla and Lindsay Karamoh.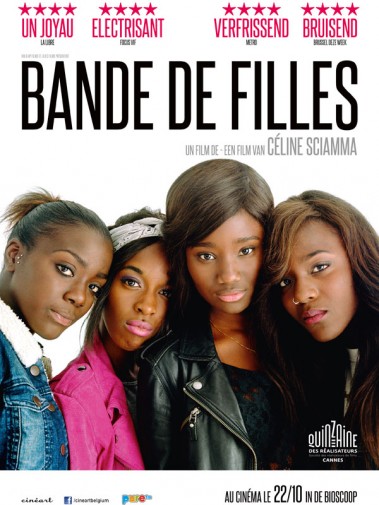 Summary :
For 16-year-old Marieme, life is like a succession of prohibitions. The neighborhood's censorship, boys ruling the roost, school's dead end. Her encounter with three liberated girls changes everything. They dance, fight back, talk loudly, laugh at everything. Marieme becomes Vic and joins the gang, to make the most of her youth.
Résumé :
Marieme vit ses 16 ans comme une succession d'interdits. La censure du quartier, la loi des garçons, l'impasse de l'école. Sa rencontre avec trois filles affranchies change tout. Elles dansent, elles se battent, elles parlent fort, elles rient de tout. Marieme devient Vic et entre dans la bande, pour vivre sa jeunesse.
Trailer : https://www.youtube.com/watch?v=PqeBXrNZpto

TESTIMONIALS
Berlian

"Learning French at AF is so much fun! The teaching method is great and easy to understand, especially for a beginner student like myself. The staff & teachers are very friendly. Mon professeur de francais est excellente!"
send us what you think